As everyone knows, there is not a day that goes by that I'm not constantly drinking tea! In the midst of writing, drawing, and screwing around on the violin, I have amassed quite a tea collection. While I'm not going to list of every tea I have, I am going to share with you my favorites which I drink on a regular basis.
I have two places to store tea, two cupboards above the microwave and an old sewing chest, both of which are almost completely full of various teas!
Earl Grey
First off is my everyday morning tea. I'm super sensitive to caffeine so I don't really need a lot to wake myself in the morning. I've tried every variety of Earl Grey I can get my hands on and Twinings Earl Grey is still my favorite. I've been drinking it every morning for about four years.
Salted Caramel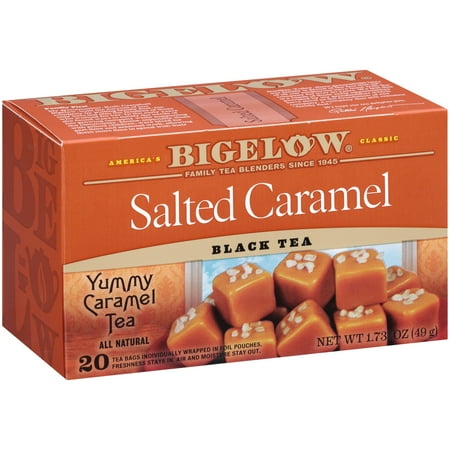 Next off is the more caffeinated of the bunch. there's been a few nights when I haven't realized how late it is, made myself a cup of this and then laid awake for hours wondering why I torture myself. This tea is very strong and that warming caramel is the best after a long day, or to keep you going in the midst of it.
Vanilla Chai
I love Chai teas with all my heart, I have so many different varieties and I even make my own from scratch. However, as my go to Chai, with no extra work in preparation, this is the most delicious chai tea I know of. I drink it with no milk and just a little sugar, it really warms my heart.
Strawberry Pu-Erh
Although its discontinued now, Teavana's Strawberry Slender Pu-Erh was the best tea I ever had there. Robust and dark, with those sweet strawberries and a heavenly unique scent. I've stocked up as much as I can bu when it's gone, it's gone!
Sleepytime
Though I was skeptical at first because I don't particularly like Mint or most floral teas, I recently discovered the magic of Celestial Seasoning's Sleepytime tea. I don't know what they put in it that makes you feel so relaxed but lately I've been drinking it when I write, and it's been known to help inspire me.
Honey Rooibos
Sent to me by a friend from out of the country, this Rooibos blend continues to be one of my favorites. Rooibos is good wish anything, I have flavors in honey, pear, apple, white chocolate, dark chocolate, caramel, chamomile, and rootbeer! But this one will always be my favorite.
I have many, many other teas, but there you have it, my favorite teas that I would recommend to anyone